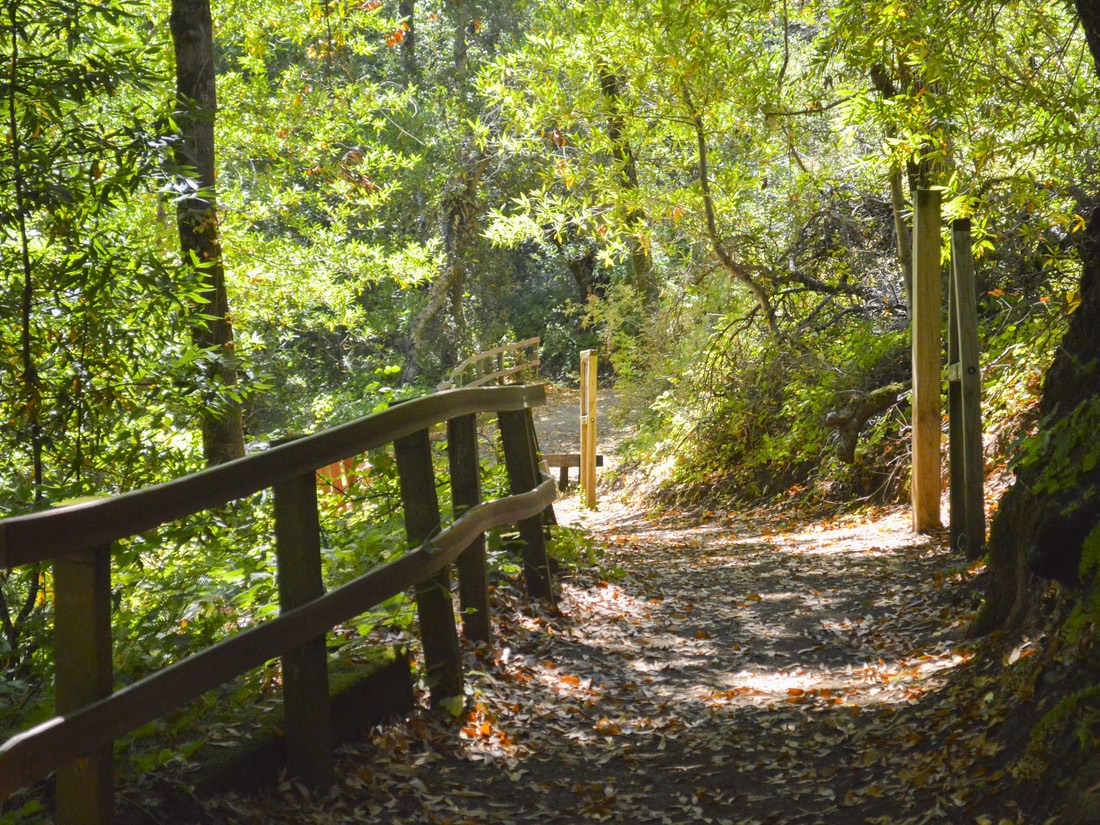 Tessellations occupies our Main Campus on McClellan Road in Cupertino, as well as our Nature Campus dedicated to our keystone Outdoor Education program. Every child spends nearly a full day each week outdoors at our Nature Campus!
Connection with and respect for nature is one of our core values at Tessellations. We aim to inspire our students to be "at home" in nature and lifelong stewards of our planet. The beautiful natural space at the Tessellations Nature Campus is the perfect setting for outdoor education, which includes weekly hikes, classes conducted outdoors, science experiments and observation, free play and exploration in nature, and camping trips. We want our students to develop a long-term relationship with a consistent natural setting, observing the plants and animals across all seasons. Our unique Outdoor Program provides lifelong memories of time spent in nature, such as reading next to a favorite tree or documenting changes in the environment. These experiences will guide our children's choices long after graduation.
Here is a map view and a satellite view:
The address of our Nature Campus is 13851 Stevens Canyon Rd, Cupertino, CA 95014.
Tessellations Nature Campus is a 13-acre, completely fenced-in outdoor recreation and natural area in the Cupertino foothills, just five miles west of our Main Campus.
Amenities include:
Garden
Greenhouse
Hiking trails
Creek
Open woods where children can build play-forts with natural materials
Cabins and tent camping areas
Two swimming pools
Outdoor amphitheater
BBQ pit
Playground
Sport court
Teaching kitchen
Drop-off and pick up is always at the Main Campus on McClellan Road for parents' convenience. School vans transport students and staff to and from the Nature Campus on their assigned day.