Gifted Qualitative Assessment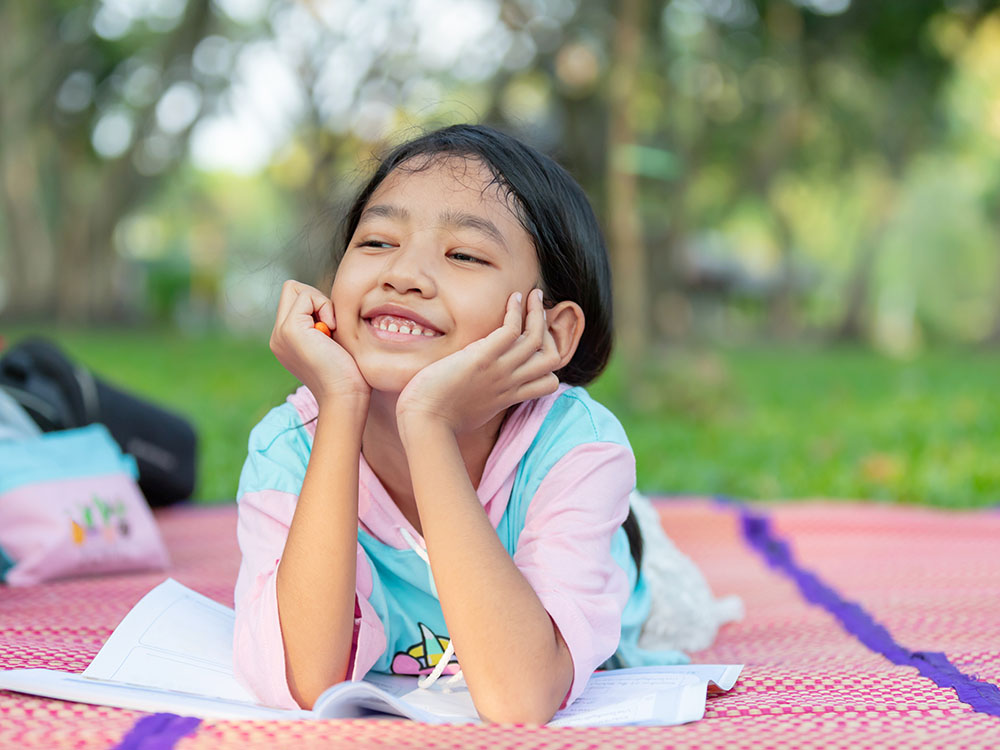 Talking to Anne changed everything. In a few hours' time we gained real insight into our child–her talents and gifts as well as her challenges. Totally separate from wherever we decide to send her to school, we now have a whole new understanding of our daughter, and I feel much more confident about how to parent her going forward. The assessment was far more valuable than I could have expected.
– Tessellations Parent
About Gifted Qualitative Assessment
Gifted Qualitative Assessment (GQA) determines giftedness based on the emotional characteristics, personality traits, and abstract reasoning that are known to correlate with advanced cognitive ability. It yields an IQ range and reveals strengths and challenges without standardized testing. Most parents, even those who feel quite in sync with their child, find GQA is a highly valuable tool for better understanding and parenting their child, regardless of whether they ultimately choose to enroll their child at Tessellations.
GQA relies on the expertise of certified practitioners to identify giftedness and understand the child, including qualities that may not be measurable by quantitative means. Our founder, Anne Beneventi, is a Master Practitioner of GQA, and the official successor of Annemarie Roeper, who pioneered the method. Anne is also an associate of the Gifted Development Center and a recognized leader in gifted assessment and education.
Linda Silverman Endorses GQA and Anne Beneventi
Linda Silverman, Ph.D. is the director of the Institute for the Study of Advanced Development, and its subsidiary, the Gifted Development Center, the nation's leading organization for supporting gifted education. She has been studying the assessment, psychology and education of the gifted since 1961 and has written over 300 articles, chapters and books, including the textbook, Counseling the Gifted and Talented, adopted at 50 colleges.
Why Use GQA Instead of IQ Tests at Tessellations?
GQA aligns with Tessellations' philosophical approach of considering the whole child. While intelligence (IQ) tests are generally accurate, the scores can fluctuate over time, and the tests are not infallible. Furthermore, because these tests are geared toward typical children, the majority of gifted children do not have the opportunity to demonstrate the full range of their abilities through standardized tests. Most training programs for administering IQ testing do not include instruction on this issue, which means IQ test results for a gifted child may be misleading or, at best, incomplete.
Qualitative information is vital to accurate interpretation of standard IQ test scores. Gifted education practitioners should search for evidence—from a child's parents and academic or life history—that either supports or contradicts a test score in order to gain a more nuanced understanding of the child's abilities.
Furthermore, two major issues compromise standardized testing: coaching and cultural bias. GQA bypasses both. There are no preconceived structured questions and no way to prepare for this type of evaluation through coaching. GQA has no cultural bias; it assures equitable identification of gifted children of all socio-economic levels, all cultural groups and all degrees of giftedness. It is gender-fair.
Gifted Qualitative Assessment Process
The human psyche is one of enormous complexity, not fully measurable by standardized psychometric examinations. The only instrument complex enough to understand a human being is another human being. QA practitioners use themselves as the instrument through which to understand the child or adult. This method acknowledges individuals in terms of their uniqueness, independent of the expectations of the practitioner, the school, or society. (Annemarie Roeper, 2004)
GQA is a process that allows Anne to connect with children directly, to appreciate their needs, strengths, qualities and challenges. The GQA consists of three parts:
obtaining background information
directly experiencing the child
meeting with the parents
Obtaining Background Information
Parents are asked to fill out forms developed by the Gifted Development Center that provide background information essential for a more comprehensive understanding of the child including developmental milestones, personality, interests, abilities, and challenges.
Prior to meeting with the child, Anne scores, reviews and interprets the forms, along with any additional information submitted by parents.
The heart of GQA is a 1-hour session with the child in their home. The goal is for children to show who they are, not how much they know or how bright they are.

Parents are instructed on how to facilitate the session to help their child feel comfortable and build trust. The session is approached like a play date, without coaching or expectations. Parents are asked to explain why the practitioner is coming and guide the transition for the child to be with Anne. It is preferable for Anne to interact with the child alone, when and if the child is ready.

The child is in complete control of the experience, sharing their interests and thoughts with an adult who is fully present. The approach eliminates performance anxiety; children who do not perform well on testing feel safe to share their experience with an adult who follows their lead. By allowing children to be themselves, Anne is able to glimpse the child's view of the world and their approaches to discovering it.
After the session with the child, Anne meets with the parents for about an hour to share observations and recommendations. At this time, parents can ask specific questions, and raise any additional concerns. From her knowledge of giftedness and from the insights gained, Anne guides parents toward appropriate resources and strategies.
Following the parent meeting, Anne will provide a written summary that includes scores from the forms, observations, and recommendations. The child's academic, social, emotional, and physical needs are considered, as well as how to provide appropriate support.
The cost of the assessment is $500 for applicants to Tessellations.
Please contact us if this cost is a financial hardship.